Laura & Aimee's page
Photo:
This page is photos of both Laura and Aimee handling dogs, not just our own.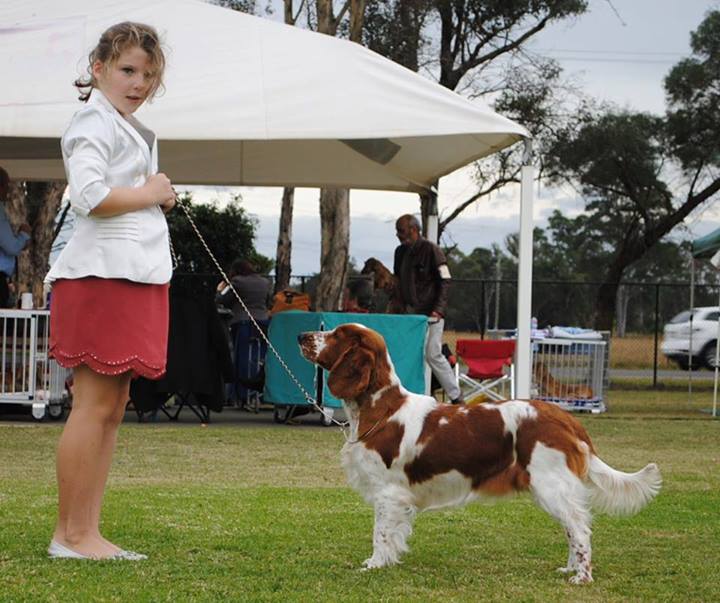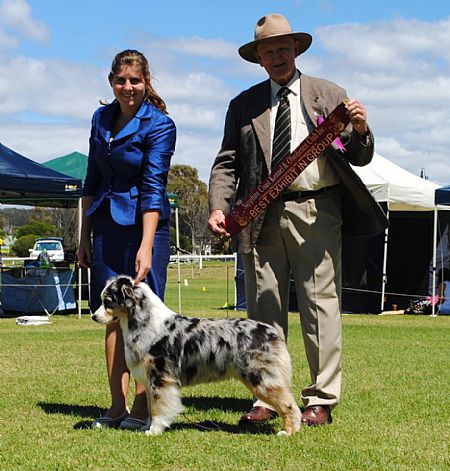 Aimee and Adele Laura and Luna - BIG/BIS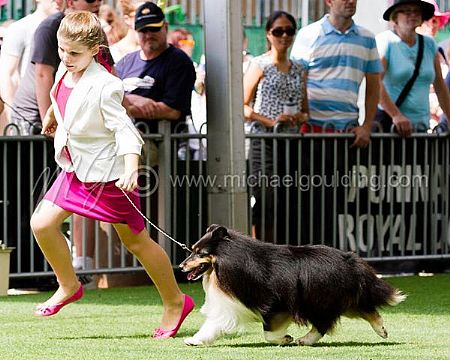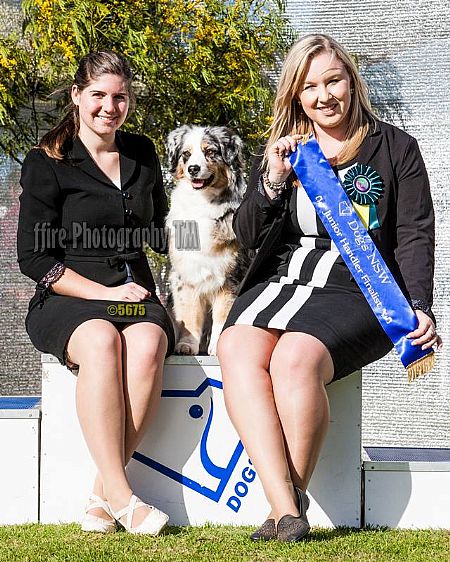 Aimee and Washington - Sydney Royal Laura and Luna - State Finalist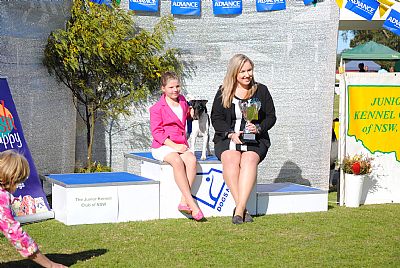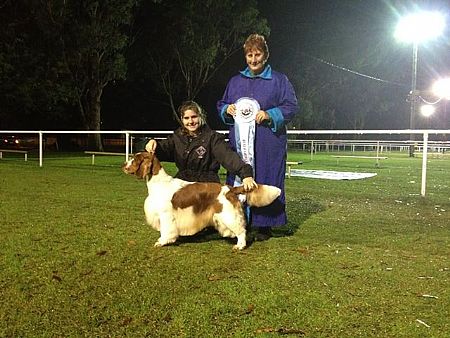 Aimee and Bobby - 1st place NSW State Final Laura and Rocky - Best in Show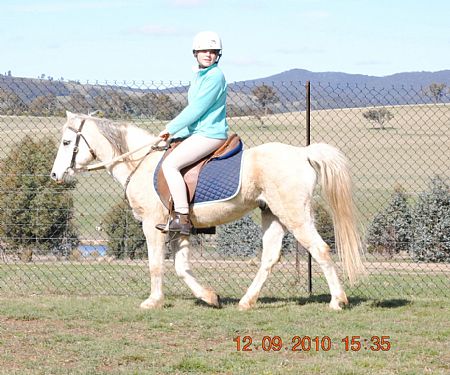 Laura on Ant- Sept 2010 Aimee and ANT - Sept 2010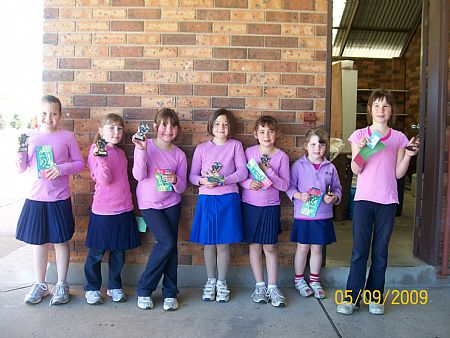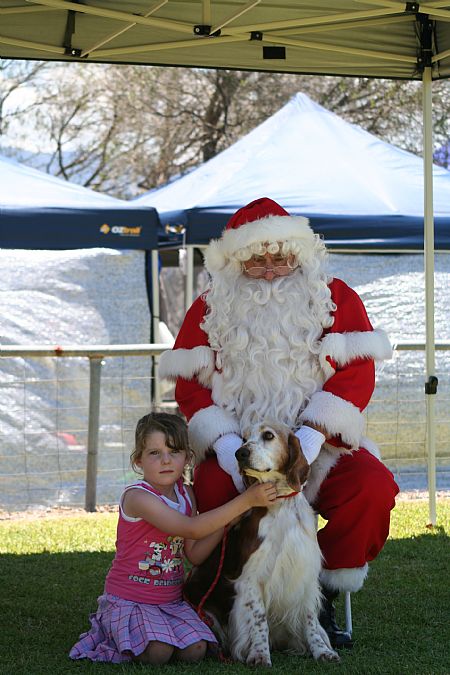 Aimee and her netball team - with their trophy.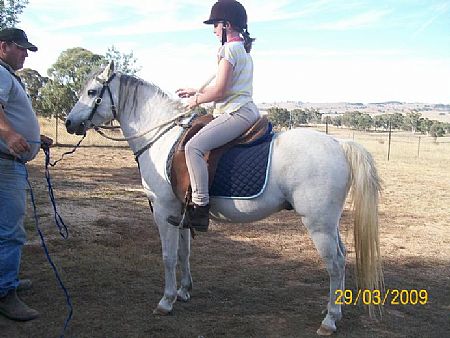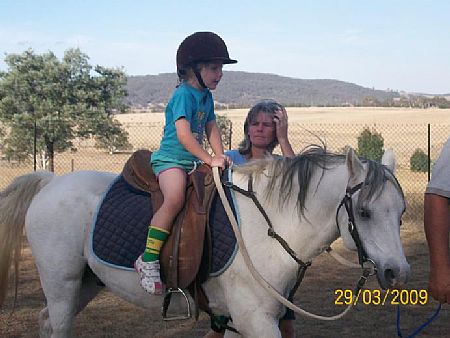 LAURA AND ANT MARCH 2009 AIMEE AND ANT MARCH 2009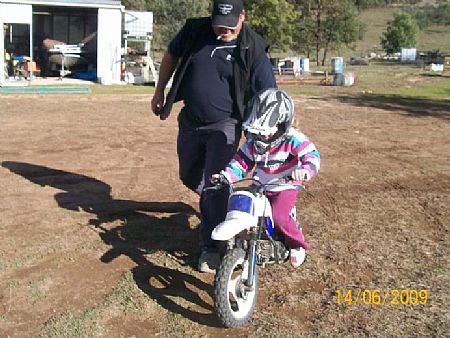 AIMEE 5th BIRTHDAY PRESENT - JUNE 2009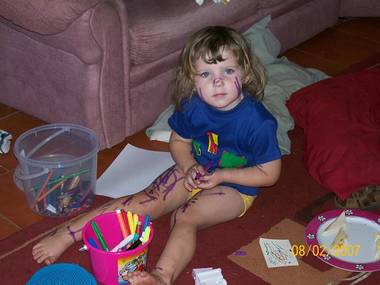 Here is Aimee - this picture says it all.
Laura's is in High School now and is enjoying the new friends and busy social life.
2010 sees Laura playing once again for the Goulburn Representative Team Under 14s netball. Travelling around Southern NSW for games, as well as playing Netball for Mulwaree Team at Goulburn on Saturdays. Their Team came 3rd for 2008 and just missed out on playing in the finals due to loosing in extra time.
Laura playing Goulburn Under 13s Rep Team.
Aimee competed in Tiny Tots at the Cooma Dog Show and won a lovely big CUSHION, both Mikey and Aimee enjoyed sleeping on it. Aimee has started primary school in 2009, photo is off to school in 2008 and she loves to play in the Garden, here is also a photo of her strawberries and tomatoes.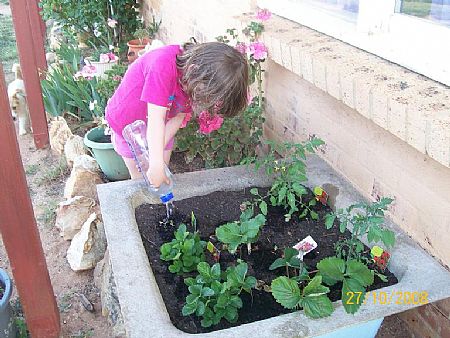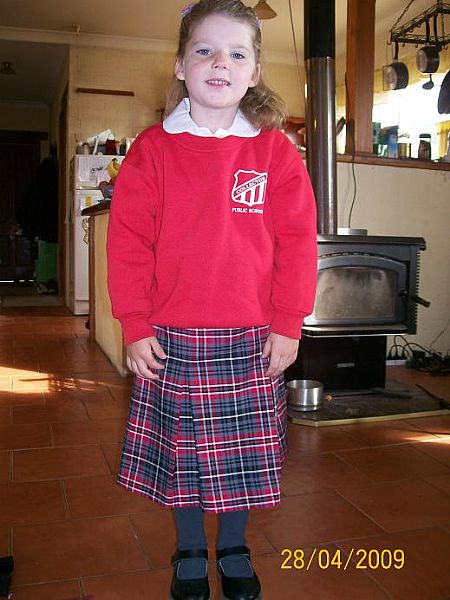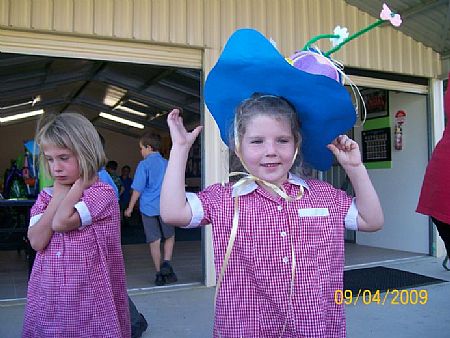 Aimee and her garden Aimee in Winter Uniform Aimee at School Easter Hat Parade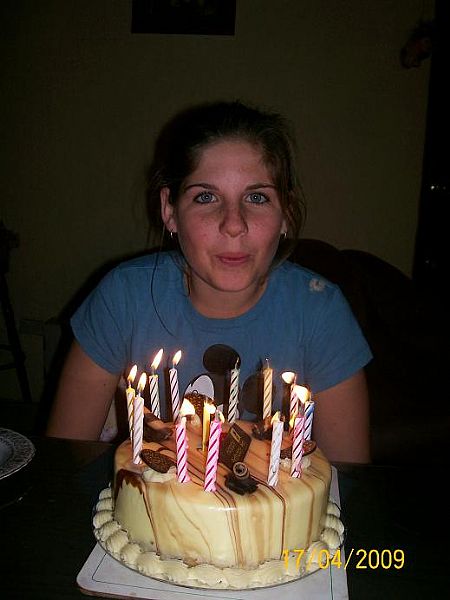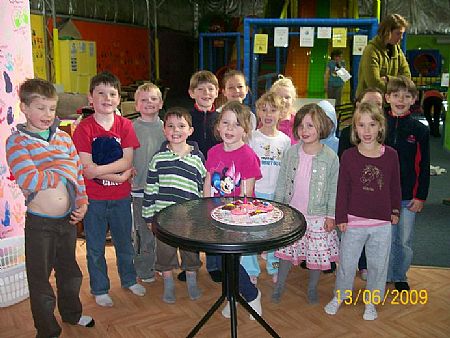 Laura's 13th Birthday Aimee's 5th Birthday Party
She is a great athlete and here are some photos taken at the school zone carnival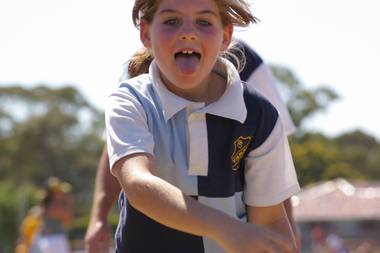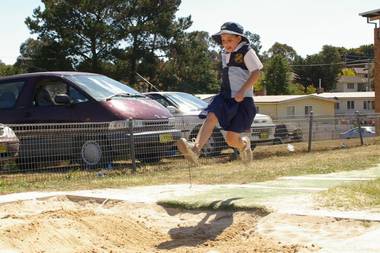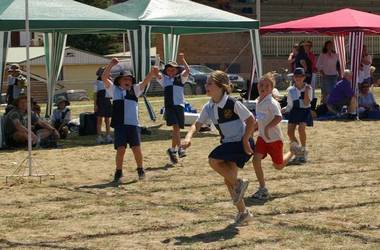 Above - Running, Long Jump and Winning 100m Race.